Branding is the art of designing your messaging to be on target with your audience. It requires a broad understanding of your business and what moves your customers to action. The results are higher relevance in your marketing and a stronger connection with your audience
Corporate Branding
Graphic Design Services, MN - Multimedia Graphics offers the following services:
What is Corporate Branding? 
Branding is about the promise of a distinct, memorable experience. It's about creating an expectation and delivering it consistently every time anyone comes into contact with your brand whether it's the way you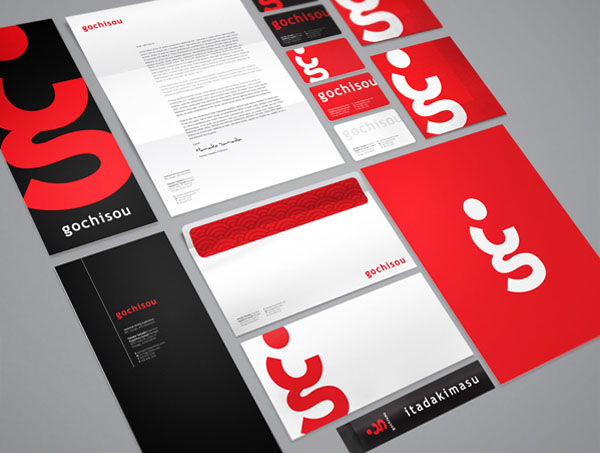 answer the phone, how your website functions, your customer service process, how your office looks or how your product or service performs. It's how you make your customers feel about themselves and their decisions when they are interacting with your brand. It's why you shop at store A versus store B even if the price or product might not be that much different.
Corporate Branding: Building a Successful Brand
Developing a strong, authentic brand and delivering it consistently is the foundation upon which every successful business is built, and we can help you lay that first stone. We'll help uncover what makes you special, differentiates you from the competition and defines who you are and what you want to be, and importantly, what your target audience wants you to be. The development of this brand will be essential to consistently delivering the right message to the right people to create just the right reaction.
As we mentioned before, Multimedia Graphics is your powerful ally for branding and creativity in both digital marketing and print advertising. As your partner, we will provide a high level of creative and technical execution, making your business stand out, stand tall, and demand attention.
Corporate Brand Strategy: Sharing your brand with others 
Developing a brand strategy can help provide insight into what your goals
are as a business, and how you plan to achieve them. A brand strategy includes looking at how you plan to share your brand with potential customers . When setting out to establish your brand identity, it is also important to do your research. Look into the lifestyle of your target audience, what your competitors are doing and how you can stand out from them, and the strengths and weaknesses of your company. A popular practice for designers when first establishing a brand is the creation of a persona. A persona is the typical user or consumer all packaged into one or two fictitious individuals, including lifestyle, income, location, career, personality traits, and values. One of the benefits of using a persona is that it makes it easier for designers to keep the target audience in mind, and it gives them someone to refer to throughout the design process.
Conclusion: Establishing a Brand
 Maintaining your brand in both the visual aspects, or marketing, and the hidden aspects, such as customer relations and tone, is important to keeping your brand visible. When moving beyond brand identity to advertising and marketing, it is always a good idea to make sure the core of your brand does not lose sight of its core message. In a world with thousands of brands, it can be a challenge to make yours stand out. However, by establishing a solid brand identity, you can give your brand what it needs to grow and create loyalty among a great customer base.
If you are interested in establishing a strong brand presence for your own brand, Multimedia Graphics can help. We have helped many companies successfully find their footing through establishing and maintaining a brand identity that is as unique as the services they offer.
If you've been searching for an affordable graphic design service firm in Minneapolis & St Paul Area who is responsive to your needs and goes above and beyond what is expected in order to make sure each and every one of our graphic design clients is happy, then you need to contact Multimedia Graphics.
We are one of the most affordable design firms around and also offer a 100% satisfaction guarantee. Picking up that phone (612-312-1757) or submitting a graphic design service request involves no risk on your part! We can even give you pricing without ever speaking on the phone. We'll simply email you an all inclusive price quote based on your email request.
Graphic Design Services More
We offer  affordable graphic design services with a quick turnaround. Contact us today for your free graphic design quote!
Partial list of our design services:
Website design (standard design to interactive with animations and/or video)
Advertising design services (we've designed small ads to full page spreads)
Corporate Presentation Folders
Sell Sheets
Media Kits
Promotional Materials
Flyer Design
Postcards
Newsletters (online and print)
Poster Design
Ticket Design
Banner Design
Envelope Design
Letter Head Design
How much is our graphic design pricing?
Putting together a budget for a corporate Design? Don't sweat it we have the numbers you need to plan ahead! To help you plan your budget we researched the median cost for each design.
Logo Design
Hourly rate: $125 ( 3 logos)
does not include caricatures
Brochure Design
Hourly rate: $85
Total time: 2- 3 hours
Flyer, Poster Design
Hourly rate: $85
Total time: 1-2 hours
Business Card & Ticket Design
Graphic design Services Fulfillment
Multimedia Graphics will handle every aspect of your print job. From print coordination, ordering and delivery, we handle it all. And you will be surprised by just how affordable we are. Our complete design and printing service is usually less than most companies charge just for design services.
Offering affordable graphic design services throughout Minneapolis, St Paul, twin cities area, Rochester, Duluth, Bloomington, Brooklyn Park, Plymouth, Maple Grove, Woodbury, St. Cloud, Eden Prairie, Eagan, Coon Rapids,Blaine, Burnsville, Lakeville, Minnetonka, Apple Valley, Edina, St. Louis Park, Moorhead, Mankato, Maplewood, Shakopee, Richfield, Cottage Grove, Roseville, Inver Grove Heights, Andover, Brooklyn Center, Savage, Oakdale, Fridley, Winona, Shoreview, Ramsey, Chanhassen, Prior Lake, White Bear Lake, Chaska, Austin, Elk River,Champlin, Faribault, Rosemount, Crystal, Lino Lakes, Farmington, Hastings, New Brighton, Golden Valley, New Hope, South St. Paul, West St. Paul,Columbia Heights,Willmar, Northfield,  Stillwater, Anoka,Hibbing, Otsego,Hugo, Brainerd, Monticello, Vadnais Heights, Rogers, Alexandria, Albertville, Princeton, Forest Lake, Stillwater, Lake Elmo,Oak Grove,Wayzata,Deephaven